PREGNANCY MASSAGE
Massage for pregnant women is a form of massage only permitted from the 4th month. Pregnant women are often tired and get aches and pains during pregnancy so massage helps a lot for pregnant women.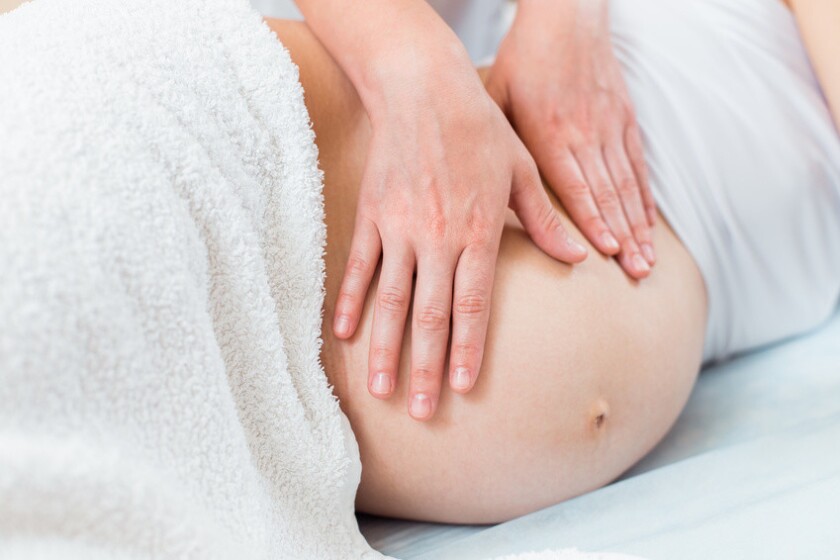 The feeling of comfort, relaxation of the mother will help the baby develop the best because it is the link connect mother and baby. The therapists will massage gently from your shoulders to your backs and slowly to your lower waist. The slow soft movements combining with the natural massage oil will help relax the muscles and soften your skin. 
After the back massage, you will lie on your back or lie on each side of the body which helps you feel the most comfortable to get a foot massage. The most important of the foot massage for pregnant women is to thoroughly massage the ankle joints, the toes, and the foot livers.
It helps blood flow more easily, reducing the feeling of edema during pregnancy. And then, massage for shoulders, neck, and nape helps pregnant women relax and fall asleep easily.
Moreover, there are also lots of benefits:
- The excretion of toxins from the body and increase the volume of oxygen in the blood by about 10% -15%
- Improve and gain resistance, health and reduce pain relief during pregnancy.
- Keep the body flexible and strong, speed up recovery after delivery
- Help the baby to relax and develop well in the womb
- Reduce swelling during pregnancy
- Reduce stress, tiredness and avoid depression before and after delivery
- The maximum reduction in constipation.
- Reduce muscle tension and cramps during pregnancy.
PRICE LIST:
Please click on the picture below to see the service table.
____________________________________________
CONTACT US
Hotline : 02363 996 796 - (+84) 0901 825 789
Email: herbalspadn@gmail.com
WhatsApp ID: (+84) 0901 825 789
KakaoTalk: Herbalspa102
WeChat: Herbal-SPA-Danang
Booking option:
Your information will be fastest responseto whithin 24h
You will receive a confirmation email after your ORDER.
Return and warranty:
This product is not refundable
Your spa service will be decreased by 30 minutes if you are late 10 - 15 minutes without prior notice.